Like I always post pics of
WoW
...
Here are the ones for Valentine's day.
(
2010
,
2009
)
this year's album for more
HERE
(password: wowshots)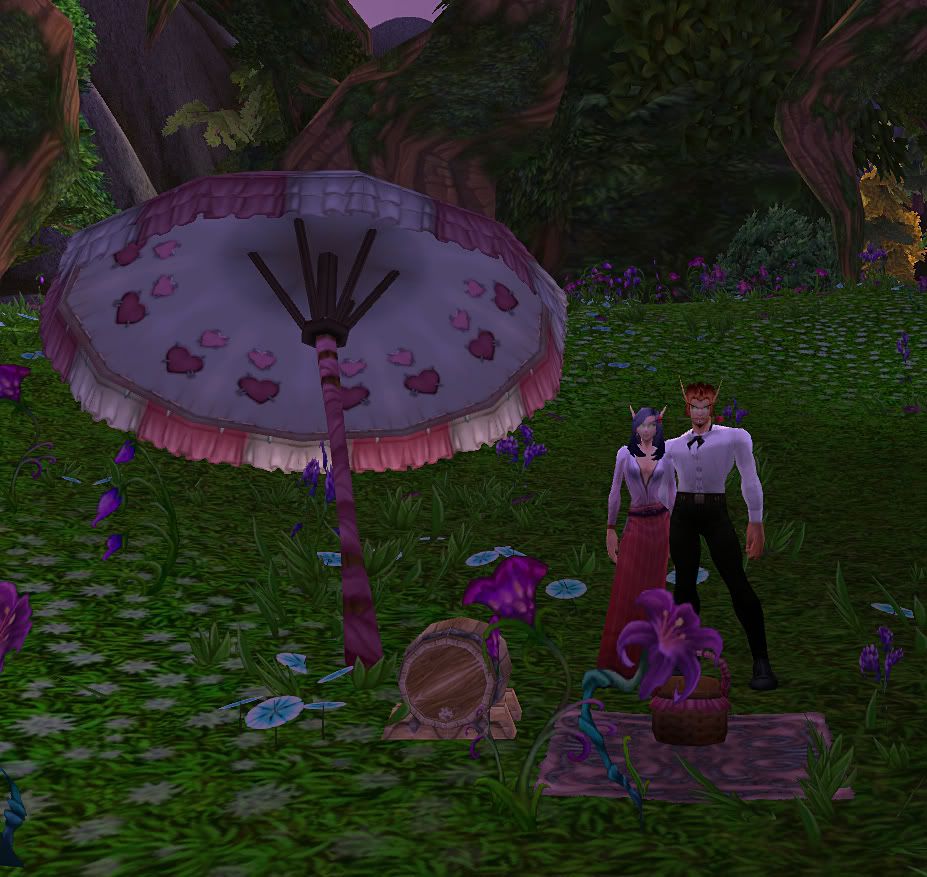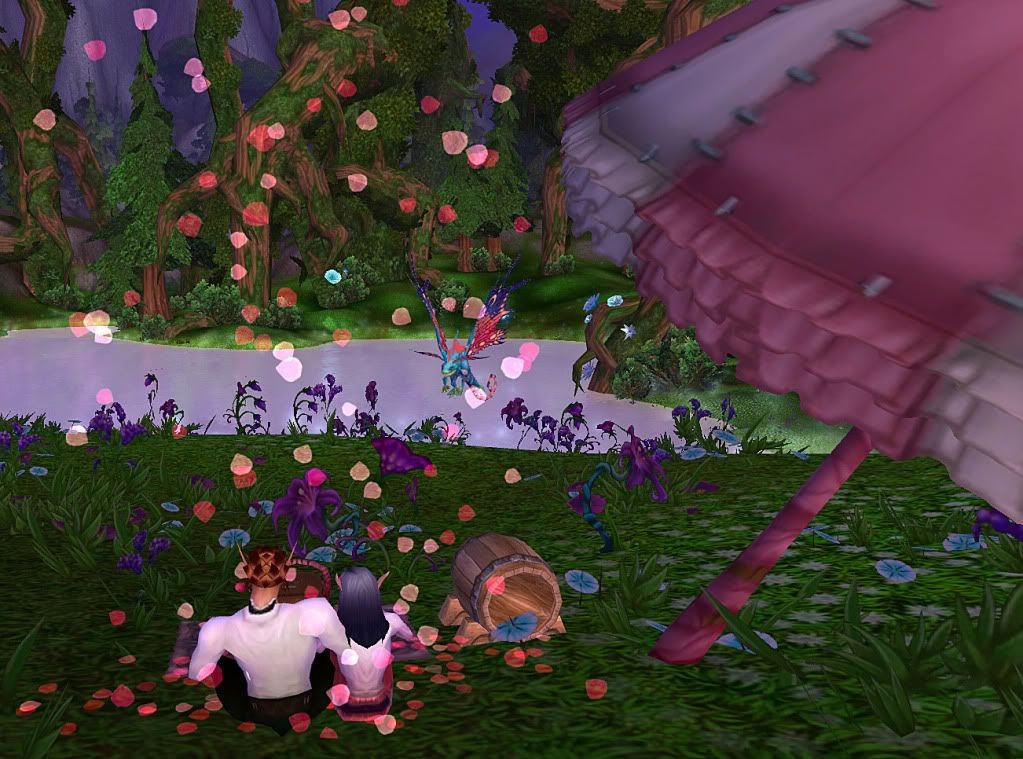 Mike got me 2 pets.
Little Ragnaros
and the
Pandaren Monk
.
Cutest things ever.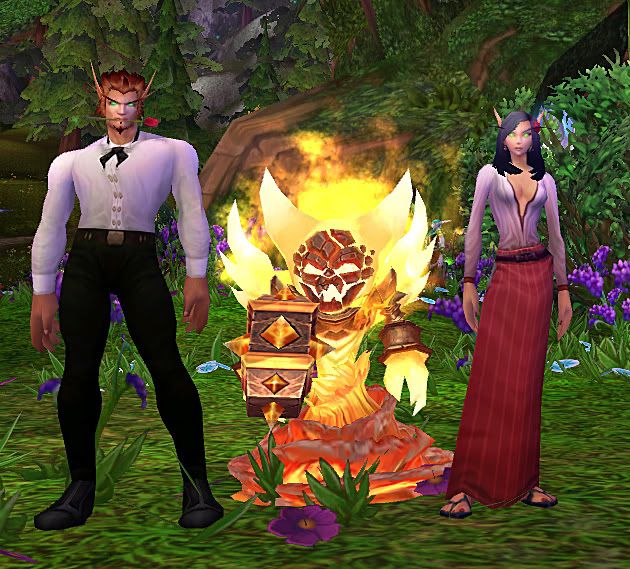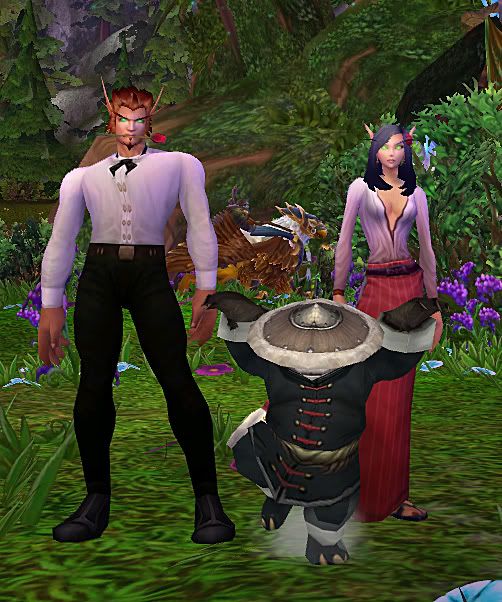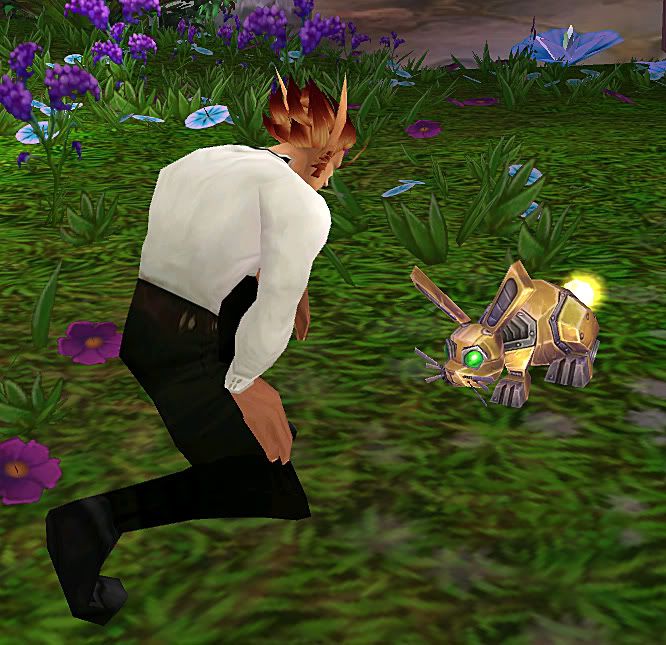 I got him a pet I made as an Engineer.
The little bunny with a light bulb stuck "there"...
(it's not, =P it's just his cute tail)
and I also made him something outside
WoW
.
I made him a dragon bookmark.
Pasting the text from my
365.25° One photo a day
post
about it... (cause I'm lazy)
"I am making him a dragon bookmark for him to use with
the book The Hobbit I gave him for Christmas a while ago.
It is for when we re-read it together since that version of the
book has more than the known one. Tolkien had to shrink it
because he didn't have the money to publish it full.
So I got him the version that has passages he never had.
A dragon bookmark just seems fitting."
I had such a good time.
=D
Listening to:
Janice singing Funny Valentine in FRIENDS - Chandler's mix tape
Reading:

George R. R. Martin - Game of Thrones
Playing:

World of Warcraft
Watching: Smallville + Friends + V
Eating: steak + salad
Drinking:

cranberry juice
Quote:
"The wonderful thing about falling in love
is you learn everything about that person and so quickly.
And if it's true love, then you start to see yourself through their eyes.
And it brings out the best in you. It's almost as if you're falling in love with yourself. "
(

Playing by Heart

)