Hallow's End
is Halloween in
World of Warcraft
.
And as usual Mike and I did some photos.
This year we have decided to dress Ald and
Fara up like fel demon cultists,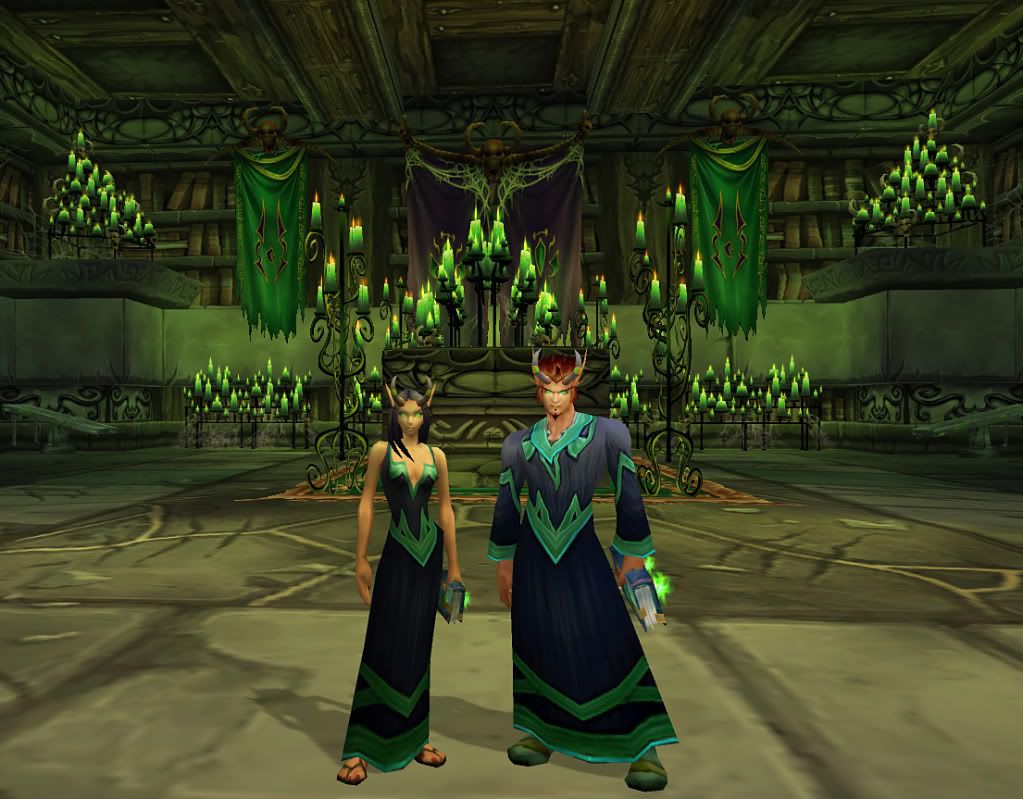 pimps (the hand Ald!),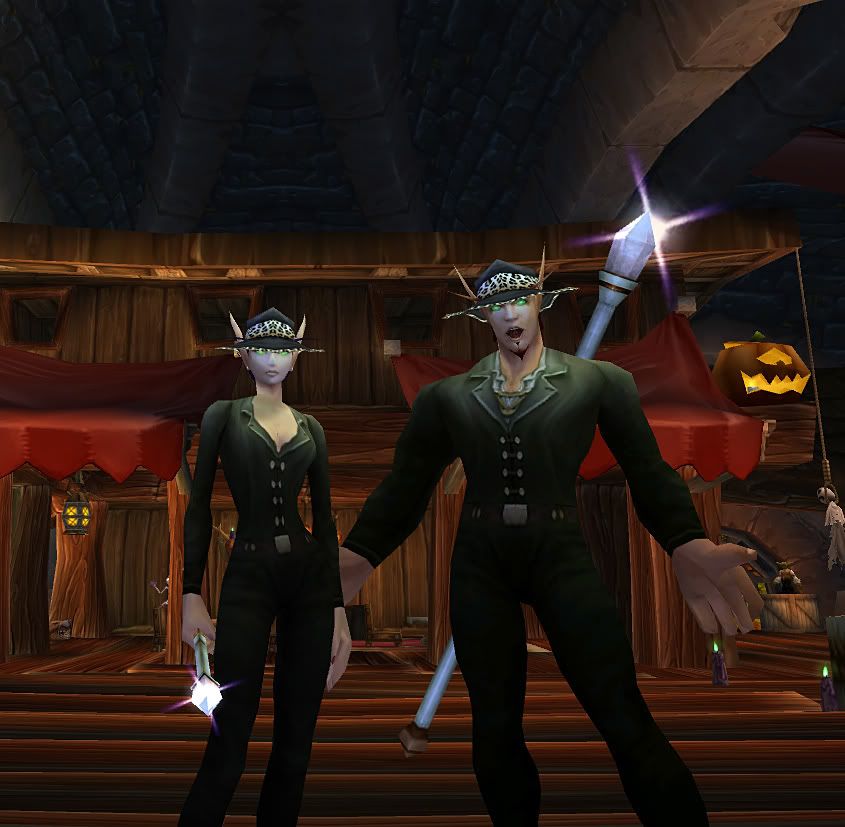 cat and wolf
(since we joke I am the kitteh and he is the goggie, our fav animals),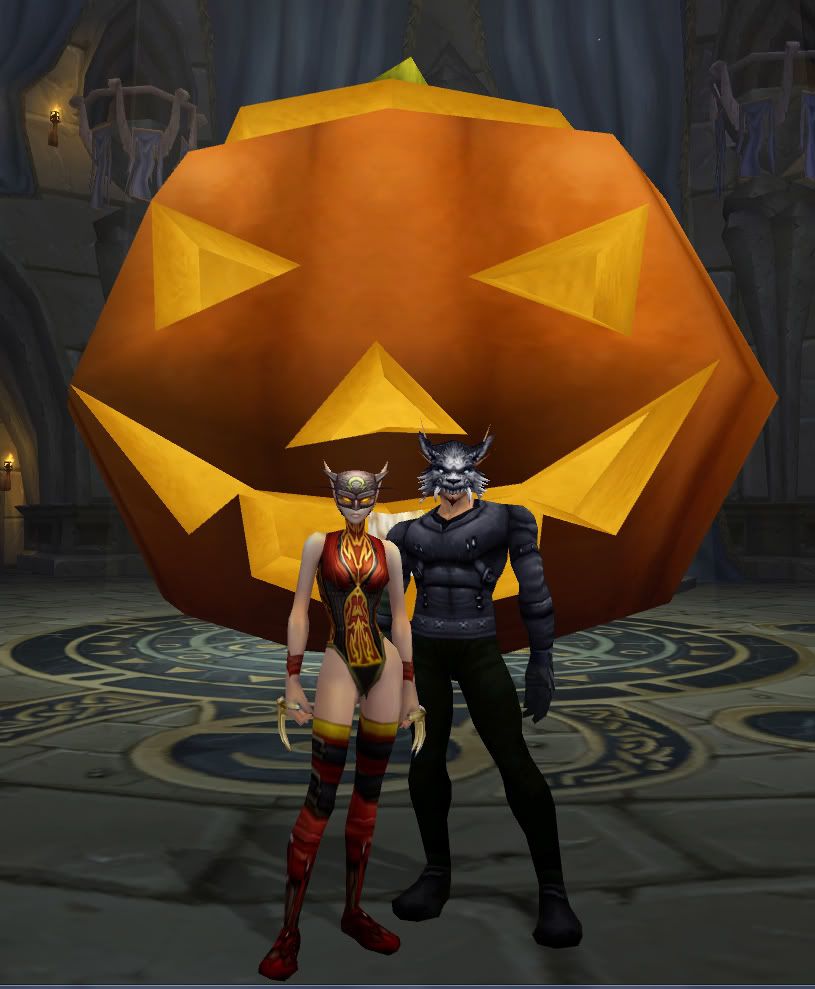 and he dressed up as the
Headless Horseman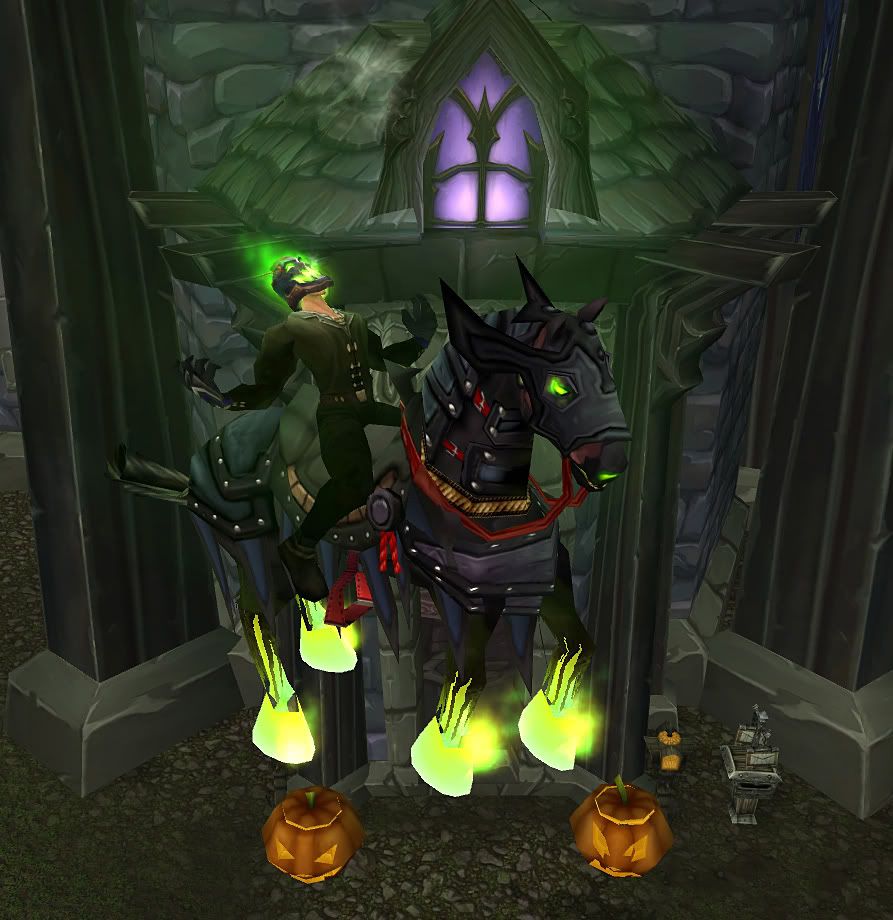 and me as a fancy hawt
Nerubian
(with my cute minions).
We also got a bug in
Scholomance
that made some creep NPCs look weird.
But very Halloweeny!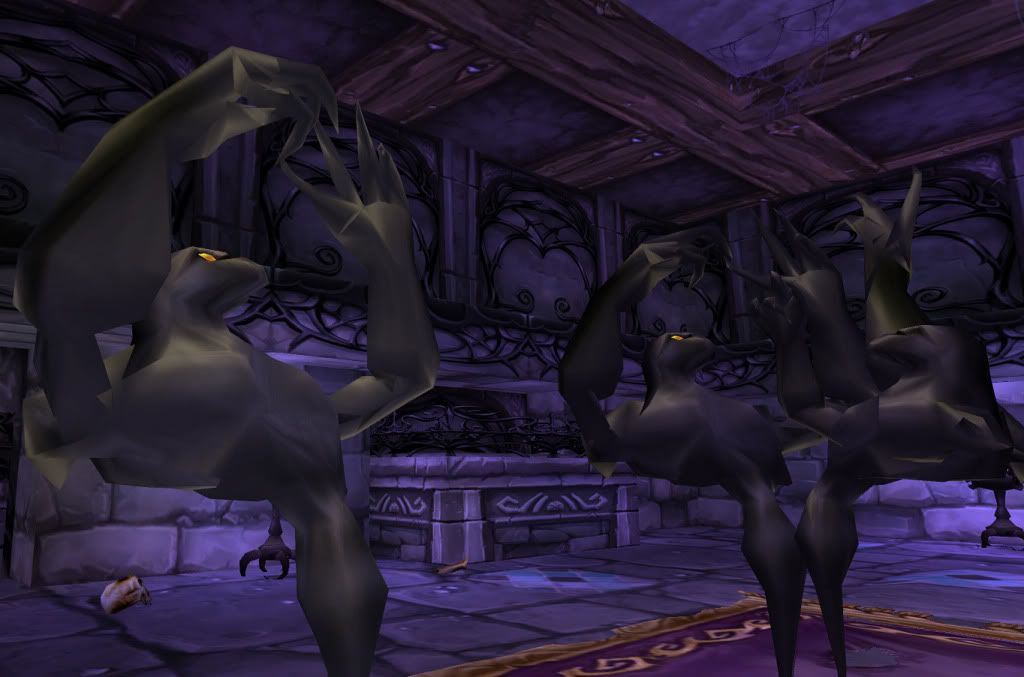 While we were doing photos in
Scholomance
, we were sitting down
on a skull circle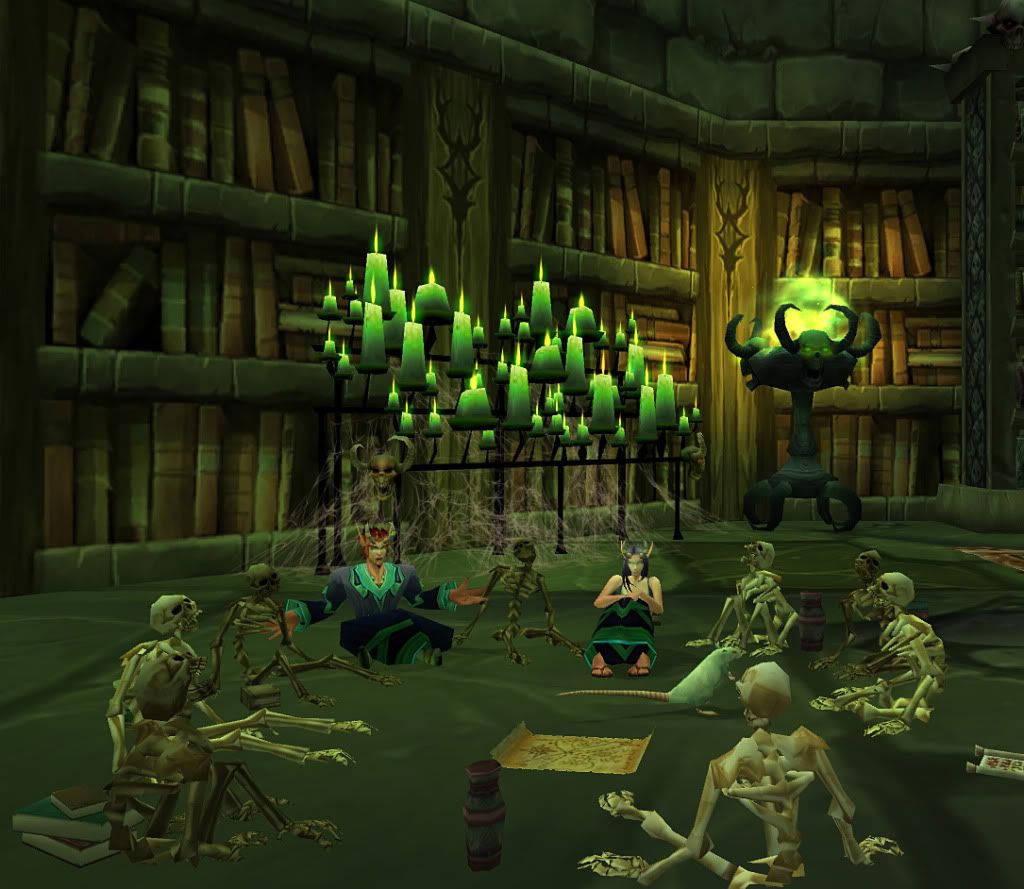 and this little white rat (that reminded me of
Ladis
, my cute baby)
was walking around, so while we were sitting,
we decided to wait so we could do a picture like the meme
of the
photobomb squirrel
.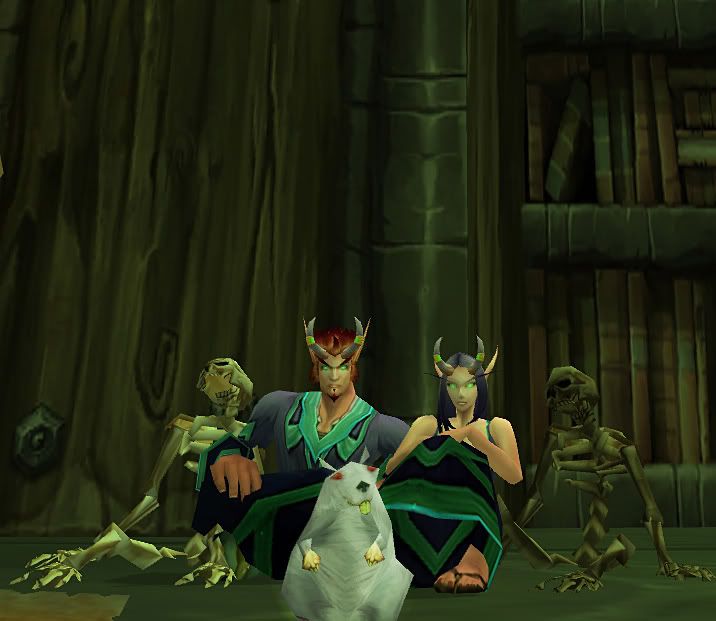 It turned out awesome.
In Photoshop,I
bokeh-ed
Ald and Fara to make it more like
the meme (I will so troll this in our other pics...)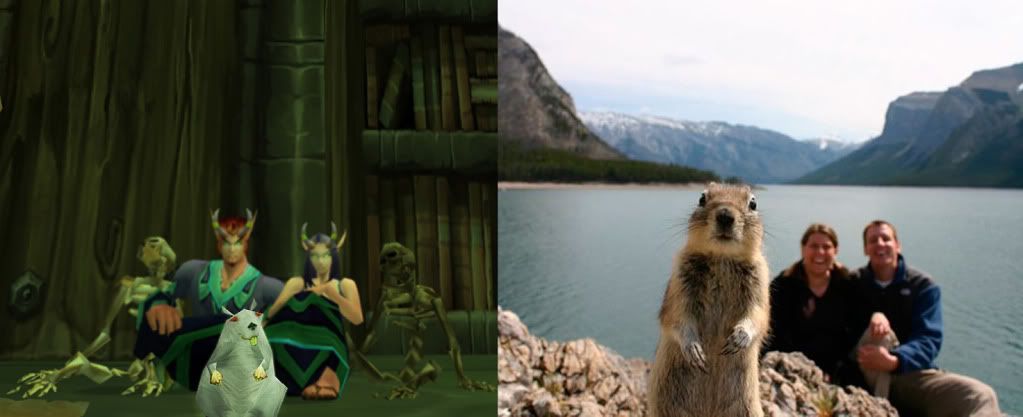 Well...
As always, Mikey and I had fun.
We are silly and we love doing that stuff.
Thanks baby!
Happy Halloween!
and
Happy Samhain!
more picture here (password: wowshots)
Listening to:
Nightwish - Phantom of the Opera

Reading: Tolkien - The Silmarillion

Playing:

World of Warcraft

Watching: Smallville + Friends

Eating:

pizza

Drinking:

coke zero
(rest from teeth whitening woo!)
Quote: "On Hallowe'en the thing you must do
Is pretend that nothing can frighten you
An' if somethin' scares you and you want to run
Jus' let on like it's Hallowe'en fun."